Art & Magic (team)
From ExoticA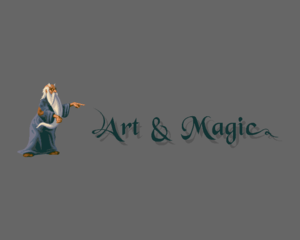 Art & Magic is a game development team founded by Franck Sauer and Yves Grolet in 1992. Prior to founding Art & Magic, their creative work can also be found in the Amiga game Unreal.
After releasing only one Amiga game under this new team, Art & Magic left the Amiga platform and tried their luck in the arcade market releasing three games; Ultimate Tennis (1993), Cheese Chase (1994) and Stone Ball (1994).

Music in the UnExoticA collection
The following games in the UnExoticA collection were developed by Art & Magic.