HippoPlayer
From ExoticA
About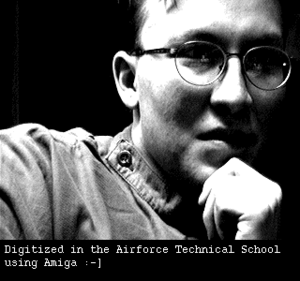 HippoPlayer first appeared in 1994.
It has since had numerous amendments, up to and including the final v2.45.
"HippoPlayer (HiP) is a multiformat module player for the Amiga. It works perfectly under Kickstart 1.2 and has all the same and even more features than the players requiring Kick2.0+ to run."
Although work on HippoPlayer ceased in 2000, the author has freely distributed a keyfile on his homepage - though not having a keyfile makes no difference!

Features
(Taken from the HippoPlayer documentation)
Some features in HippoPlayer: -
Screamtracker ]I[, Fasttracker 1 & 2, Taketracker, Multitracker, 1 to 32ch
SID-emulation by Håkan Sundell & Ron Birk (works even on kick1.2)
TFMX-modules, normal and the seven channel ones
A bunch of 4-8 channel sample & synth music formats
Easy to use, nice 3D-interface
Full keyboard control
AppWindow, drop modules into the window
ARexx
Public screen support
Internal multitasking
Loads and decompresses XPK, FImp, PowerPacker, LhA, LZX and Zip files
Supported Formats
(Taken from the HippoPlayer documentation)

Explanation of the list: -
The music can be stopped and continued.
Modules can have more than one song.
Volume can be controlled.
Songend can be detected.
You can jump forwards and backwards in the song.
Play 2x or 4x faster with LMB/RMB and '>'.
Music can be played thru the AHI device.

The module formats marked with a star ( * ) have the replay code inside the module itself. I can't guarantee will they work or not. This is also the reason why they are not in the player group file (no replay code).
Built-in Replayers
Replayers in 'Player Group File'
External Players
Sadly, HippoPlayer doesn't support external players.
External Links